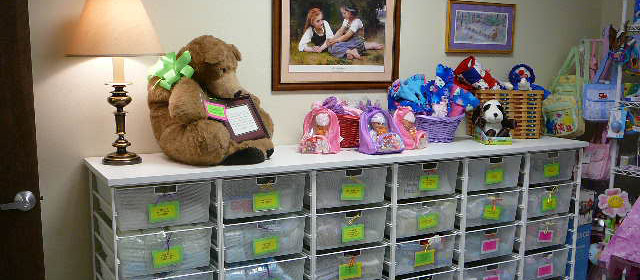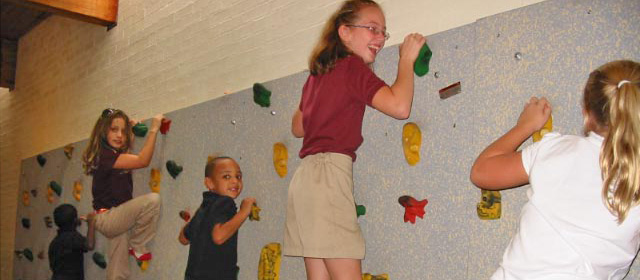 Agencies We Support
Your gift to the United Way supports more than one person and one agency.
See More
The Henderson County Court Appointed Special Advocacy (CASA) represents fostered, CPS children in the county who are in need of safe permanent homes. These children - victims of abuse, neglect and/or abandonment frequently end up in court, as victims, once again. CASA was formed to help these children when there is no one or nowhere else to turn. An effective CASA program can reduce the time a child spends in temporary homes from 27 to 15 months and can make great strides in breaking the cycle of child abuse.
American Red Cross
Locally, the American Red Cross deals with communication to military families and teaching standard First Aid and Adult CPR. They also help fire victims by providing immediate shelter, food & clothing. Families residing in Athens, Chandler, Brownsboro, Poyner, Eustace, Gun Barrel City, Payne Springs, Malakoff and Frankston have been provided with assistance. All monies received from the Henderson County United Way are sent to the local American Red Cross chapter ensuring that the donations are used specifically for Henderson County families.
Helpline
A spinoff of United Way itself, the Helpline provides information and referral services to assist individuals in locating resources to match their needs. The Helpline serves as a constant thread in the coordination of services between many of the Henderson County United Way supported agencies. There is a County Care Coalition that meets quarterly to share information and sources for communication and also provides a quarterly newsletter to all interested parties.
Henderson County 4-H
Henderson County 4-H programs prepare youth to meet the challenges of childhood, adolescence and adulthood. Through a coordinated, long-term and progressive series of educational experiences, the youth served by this program receive life- enhancing skills and develop positive social, emotional, physical and cognitive competencies.
The Cain Center, located in Athens, is a recreational and meeting facility that includes a disc golf course, tennis courts, jogging trail and fishing pond. The center improves the quality of life for the citizens of Henderson County by providing a fully equipped fitness & sports facility with Olympic style indoor pool, civic space and meeting rooms available for a diversity of events, a large gym & catering facilities. Funds received provide for general operations and important After-School Program and Summer Camps for local children.
New Beginnings
One of several vital programs under the Help Center umbrella, this program makes available an in-home social worker to assist young parents and parents-to-be with prenatal information, parenting education, encouragement and support. Referrals are primarily from physicians and hospitals as they become aware of the high-risk patient. The social worker provides on going case management to help the young parents become self-sufficient.
Children's Emergency Fund
One of the oldest and most useful agencies in our Henderson County United Way drive, this fund serves the needs that "fall through the cracks" of other agencies. Items such as otherwise unaffordable eyeglasses for students, dental work, etc. are provided through this fund. Most referrals come from our local public school principals and counselors.
Bully Prevention and Intervention Program
Focusing its efforts in the elementary and middle schools, The Bully Prevention and Intervention Program increases awareness and knowledge of problems related to bullying, handling of bullying incidents as well as dispelling myths about the causes of bullying.
Henderson County Teen Court
Teen Court is an alternative juvenile justice program that holds youth offenders of Class C misdemeanors responsible for their behavior by imposing binding, constructive sentences that include community service hours, jury duty terms and education.
The East Texas Council on Alcoholism and Drug Abuse provides assistance to low income residents in Henderson County who are seeking treatment for addiction. Licensed counselors provide screening, assessment and referral to state funded treatment programs. The ETCADA maintains a crisis hotline that links individuals to a licensed counselor, 24 hours per day, seven days per week. The ETCADA Prevention Resource Center also serves as a regional clearinghouse for substance abuse literature, videos and speakers.
Meals on Wheels
Meals on Wheels served nearly 91, 824 meals in Henderson County last year and more than a million across East Texas and we plan to serve even more this year. Meals on Wheels serves disabled and homebound senior citizens residing in Athens, Chandler, Malakoff, Tool, Cedar Creek Lake and every other community in Henderson County. Funding received from the Henderson County United Way donations will provide meals to those seniors who cannot afford to pay for food. Without this service, many seniors would go hungry or placed in nursing homes.
The Family Peace Project is a faith-based organization providing resources and services to families dealing with the complex issues of domestic violence, with multiple transitional homes and other critical support services. The organization also raises additional funds through their Emporium Re-sale Thrift shop in Athens. To appreciate the impact of donated funds, The Family Peace Project assisted 614 family members last fiscal year.
Boy Scouts Troop 342
The Brownsboro Independent School District is serviced by Troup 342 to promote positive character development and value-based leadership training. The program also focuses on community service projects.
Salvation Army of Henderson County
Everyone hopes they will never need the services of the Salvation Army - since they primarily deal with disasters; but, the Henderson County office also assists the transient population, providing clothing, transportation and food baskets when needed. The Salvation Army Network System is vital to our county. People know to call them when they have no other answers. Funds received from the United Way in Henderson County are used exclusively for the local Salvation Army branch.
The Labor of Love efforts benefit the entire county. As needs are discovered, volunteers from this organization assist in rebuilding homes, perform general home repairs such as plumbing and electrical, or whatever may be required to make the home safer and functional. Labor of Love serves Athens, Brownsboro, Murchison, Tool, Bethel, LaRue, San Flats and other areas within the county. United Way dollars are used to purchase the supplies necessary to assist the carefully selected repair and rebuilding projects.
See More